piotrowskipawel.pl@gmail.com 
Paweł Piotrowski ur. w 1986 w Oleśnicy, w 2011 ukończył studia magisterskie o specjalności projektowanie graficzne na Wydziale Grafiki i Sztuki Mediów na Akademii Sztuk Pięknych im. Eugeniusza Gepperta we Wrocławiu. Jest freelancerem, współpracuje z Regionalnym Ośrodkiem Edukacji we Wrocławiu, prowadzi szkolenia z zakresu fotografii oraz grafiki użytkowej. W swojej pracy skupia się na długoterminowych projektach, które opowiadają o życiu codziennym niewielkich społeczności będących poza obszarem zainteresowań głównego nurtu. Jest laureatem licznych konkursów m.in. Slovak Press Photo 2017, zdobywcą Grand Prix w Viva! Photo Awards 2017 i 2016, laureatem konkursu "Pokaż się" w ramach Opolskiego Festiwalu Fotografii 2017, laureatem "Złoty Talent Roku 2016" Galerii PIX.HOUSE, oraz zdobywcą 2 miejsca w Brussels Street Photography Festival 2016. W 2018 roku Paweł został stypendystą Ministra Kultury i Dziedzictwa Narodowego w dziedzinie sztuk wizualnych.
Paweł Piotrowski was born in 1986 in Oleśnica, Poland. He graduated with a master's degree at the Academy of Fine Arts in Wrocław. He is a freelancer cooperating with The Regional Centre of Education in Wrocław. He leads trainings in the field of photography and graphic design. In his creative work he mostly focuses on long term projects about everyday life. He is a laureate of numerous competitions, including Slovak Press Photo 2017 in the international category, winner of the Grand Prix in Viva! Photo Awards 2017 and 2016, the winner of the "Pokaż sie" (Show yourself) competition at the Opole Festival of Photography 2017, the winner of the "Złoty Talent Roku 2016" (Golden Talent of the Year 2016) of PIX.HOUSE Gallery, and the winner of the 2nd place at the Brussels Street Photography Festival 2016. His works have been published in books, the press and on the Internet. In 2018, Paweł became a scholarship holder of the Minister of Culture and National Heritage in the field of visual arts.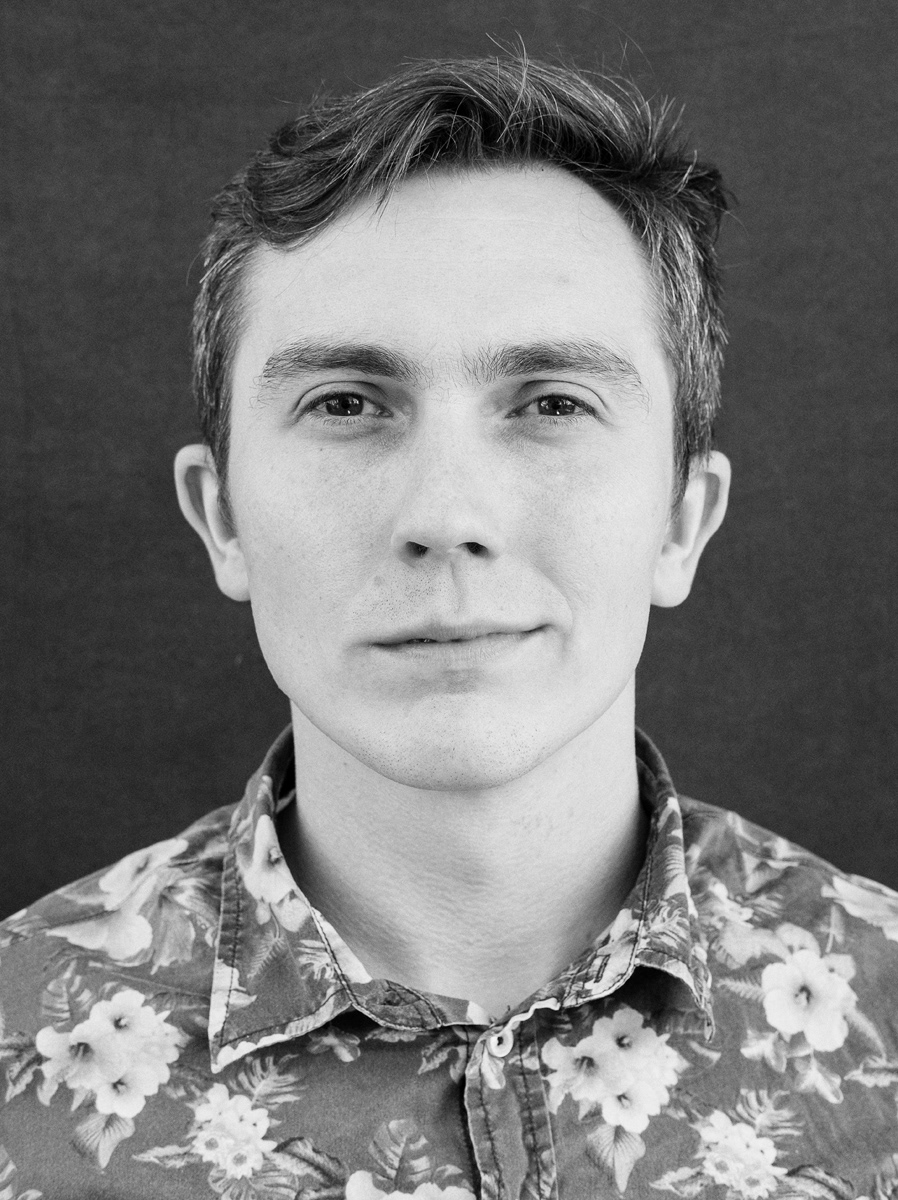 • 2021 – Finalist in "IX Portret prawdziwy"
• 2019 – Finalist in "A co z wartościami?"


• 2019 – Finalist in Ogólnopolskie Biennale Fotografii "Kochać człowieka"
• 2019 – Finalist in "Italian Street Photo Festival 2019"
• 2019 – Finalist in "Śląska Fotografia Prasowa 2018"
• 2019 – nominated to the award in portrait category in "Fotoreporter Roku 2018"
• 2018 – Honorable mention in "The 3rd International Biennial of Photography SPACE – DEFINITION 2018"
• 2018 – 1st place in "City and water" category in "Hydropolis Photo Competition 2018"
• 2018 – nominated to the award in documentary project category in "Grand Press Photo 2018"
• 2018 – 1st place in Professional category: Travel in 4th edition of "Fine Art Photography Awards" (FAPA)
• 2018 – Finalist in "Śląska Fotografia Prasowa 2017"
• 2018 – Honorable mention for "Viva Art!" project in Nationwide Photography Competition "Polska-Konteksty"
• 2017 – Grand Prix winner in "Viva! Photo Awards 2017"
• 2017 – Photojournalism category winner in "Viva! Photo Awards 2017"
• 2017 – 2nd place in singles Central European Photography – International Category in "Slovak Press Photo 2017"
• 2017 – 3rd place in series Central European Photography – International Category in "Slovak Press Photo 2017"
• 2017 – Winner of Show off "Pokaż się" competition by 7OFF – 7.Opolski Festiwal Fotograficzny
• 2017 – Finalist in "StreetPhoto San Francisco Festival 2017"
• 2017 – Among 20 winners of "Street Photography 2016" by Photo District News – pdnonline.com
• 2017 – Finalist in polish edition of "EISA Maestro 2017 – Życie ulicy" by Foto-Kurier
• 2017 – Finalist in "Śląska Fotografia Prasowa 2016"
• 2017 – Honorable mention in "Szczecin – Kadry drugie 2017"
• 2016 – Winner of "Golden Talent 2016" Award in "nie_CODZIENNOŚĆ" by Pix.House Miejsce Dla Fotografii
• 2016 – Grand Prix in "Viva! Photo Awards 2016"  Photojournalism: sports
• 2016 – Finalist in MSPF: Miami Street Photography Festival, singles
• 2016 – 2nd place in BSPF: Brussels Street Photography Festival, International singles
• 2014 – Honorable mention in "Biało-czarny, czarno-biały, czyli obraz doskonały", Fotografuj.pl
• 2014 – general: 5th place in "5-bój fotograficzny 2014 Fotopolis"
2nd place – V round "Czarny"
6th place – III round "Niebieski"
5th place – I round "Czerwony"
• 2013 – Finalist in "3.Leica Street Photo – Moment jest jeden"
• 2012 – Honorable mention: International Photography Awards (IPA) 2012, Editorial – Sport (Non-Professional)
• 2011 – 1 st place in "Street photo – każdy ma swoją historię" , Fotografuj.pl
• 2011 – 1 st place "Chwile, które łączą" , Wprost
• 2011 – Honorable mention "Dzisiaj Polska" , Galeria Plakatu AMS
• 2009 – 1 st place "Podpatrzone-uchwycone", Fotografuj.pl
Solo Exhibitions:


• 2019 – "Dobre życie" in Sala Widowiskowa BiFK Oleśnica, Poland
• 2017 – "Dobre życie" in Miejska Biblioteka Publiczna Opole, Poland
• 2017 – "Raz na wodzie – Raz pod wodą" in Galeria OKO, Wrocław, Poland
• 2016/17 – "Dobre życie" in Pix.House Miejsce dla Fotografii, Poznań, Poland
• 2012 – "11" in Firlej, Wrocław, Poland / Individual exhibition – Photography
• 2019 – Post-competition exhibition, 

"A co z wartościami?" in Centrum Historii Zajezdnia, Wrocław, Poland /

/ Group exhibition – Mixed media
• 2019 – Post-competition exhibition, ESPY Photo Award 2019 in Elysium Gallery, Swansea, United Kingdom / Group exhibition – Photography
• 2019 – Post-competition exhibition, Ogólnopolskie Biennale Fotografii "Kochać człowieka" in Oświęcimskie Centrum Kultury, Poland / Group exhibition – Photography
• 2019 – Post-competition exhibition, ISPF: Italian Street Photo Festival 2019 in Officine Fotografiche Roma, Italy / Group exhibition – Photography
• 2019 – "Śląska Fotografia Prasowa 2018" in Biblioteka Śląska, Katowice, Poland / Group exhibition – Photography
• 2018 – "The 3rd International Biennial of Photography SPACE – DEFINITION 2018" post competition exhibition in BWA Kielce, Poland / Group exhibition – Photography
• 2018 – post competition exhibition in Hydropolis Wrocław, Poland / Group exhibition – Photography
• 2018 – "Viva Art!" as part of post competition exhibition "Polska-Konteksty" in Arts and Culture Center in Konin (CKiS Konin), Poland / Group exhibition – Photography
• 2018 – "Śląska Fotografia Prasowa 2017" in Biblioteka Śląska, Katowice, Poland / Group exhibition – Photography
• 2017 – Water follies at "Viva! Photo Awards 2017" in Expo XXI, Warsaw, Post-competition exhibition / Group exhibition – Photography
• 2017 – Post-competition exhibition, Slovak Press Photo 2017 in Primacialny Palac Radnica, Bratislava, Slovakia / Group exhibition – Photography
• 2017 – StreetPhoto San Francisco Festival 2017 in Harvey Milk Photo Center, USA / Group exhibition – Photography
• 2017 – Brussels Street Photography Festival: Selected Works Exhibition in Hotel Bloom, Brussels, Belgium / Group exhibition – Photography
• 2017 – "Śląska Fotografia Prasowa 2016" in Biblioteka Śląska, Katowice, Poland / Group exhibition – Photography
• 2017 – "Szczecin – Kadry drugie 2017" in Dom Kultury "Klub Skolwin", Szczecin, Poland / Group exhibition – Photography
• 2016 – Post-competition exhibition, MSPF: Miami Street Photography Festival in HistoryMiami Museum, USA / Group exhibition – Photography
• 2016 – River surfers at "Viva! Photo Awards 2016" in Centrum Sztuki Współczesnej Zamek Ujazdowski, Warsaw, Post-competition exhibition / Group exhibition – Photography
• 2016 – Post-competition exhibition, BSPF: Brussels Street Photography Festival in Galerie Ravenstein, Brussels, Belgium / Group exhibition – Photography
• 2014 – "So far, so close" at Cin East – 7th Central and Eastern European Film Festival in Abbaye de Neumünster Cultural Centre, Luxembourg / Group exhibition – Photography
• 2013 – "Eastreet" at Integrations-Mediations Festival in Lublin Cultural Centre, Poland / Group exhibition – Photography
• 2013 – VIII National Biennial of Photography "Love Man" in Oświęcimskie Centrum Kultury, Oświęcim, Poland / Group exhibition – Photography
• 2012 – V National Competition Graphics them. Ludwig Meidner in Miejski Ośrodek Kultury i Sportu, Oleśnica, Poland / Group exhibition – Graphic
• 2012 – "Un-posed: The view of the other at the 5th European Month Of Photography Berlin in Club der Polnischen Versager, Germany / Group exhibition – Photography
• 2012 – National Review of Contemporary Photography "The man next to me" in Białostocki Ośrodek Kultury, Białystok, Poland / Group exhibition – Photography
• 2012 – "Street games – un-posed" in Leica Gallery Warszawa, Poland / Group exhibition – Photography
• 2012 – "Street Photography Now Tu i Teraz!" in Pauza Kraków, Poland / Group exhibition – Photography
• 2011 – "Street Photography Now Tu i Teraz!" in Galeria Muzeum Drukarstwa Warszawskiego w budowie, Warszawa, Poland / Group exhibition – Photography
• 2009 – Post-competition exhibition, Poster for 45.Wrocławski Festiwal "Jazz nad Odrą" in Dolnośląskie Centrum Fotografii Domek Romański Wrocław, Poland / Group exhibition – Graphic design 
Screenings


• 2017 – Photography Night Slideshow "Fotografijos (projekcijų) naktis", projection of "River Surfers" at 14th edition of KAUNAS PHOTO Festival